The Rev It Up Reading Online Course creates confident and efficient readers
Special UPCEA Offer: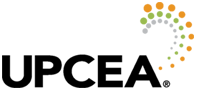 Just $1 per Freshmen registration in 2020!
Many students struggle with: 
Low confidence about their reading
Slow reading
Mind-wandering when reading
Not remembering what they read
Even enjoying it!
Administrators, professors, and faculty are dealing with unprecedented challenges in Higher Ed learning:
Slashed Budgets
Working to retain their students
Shifting towards E-Learning
Need for more value in Freshmen Orientation Programs
Not having the appropriate resources for their students to succeed
Decreasing student engagement and excitement
Colleges KNOW their students need to learn well in the classroom.
Your students KNOW how to read BUT do they know how to read to learn??
Our smart reading training provides many simple and proven strategies for:
Becoming an active, mindful and conscious reader
Reading smarter and faster online AND on paper
Time managing any reading workload
Increasing reading confidence and competence
Staying awake while reading
Competitive edge
Understanding more the first time
Increasing concentration while reading
Remembering more
Finding the important information, quickly
Taking useful notes from reading material for future use
Enjoying reading more
Created by reading expert and author Abby Marks Beale.
Rev It Up Reading teaches simple, immediately usable and powerful strategies to help students feel confident and competent with all their academic reading, both on paper and online.
FOR UPCEA MEMBERS ONLY – Just $1 per Freshmen registration in 2020!        
Available on-demand, 24/7 on internet ready PC, Mac, iPad and Tablet
Consists of nine interactive training modules
Takes just five hours to complete (30 minutes/module)
Contains 17 non-fiction timed reading exercises with automatic score tracking
Includes 122 page downloadable ebook: 10 Days to Faster Reading
Email an instructor directly with their questions through the user interface
Certificate of Completion available after course completion.