How To Increase Reading Speed
Register below for FREE access to the playback of Abby's 45-minute webinar on how to increase reading speed.
"Getting Started Speeding Up Your Reading."
In this short 45-minute webinar, you will learn what's involved with smarter and faster reading, more about who you are as a reader
and some simple strategies for making your reading activities more effective and efficient.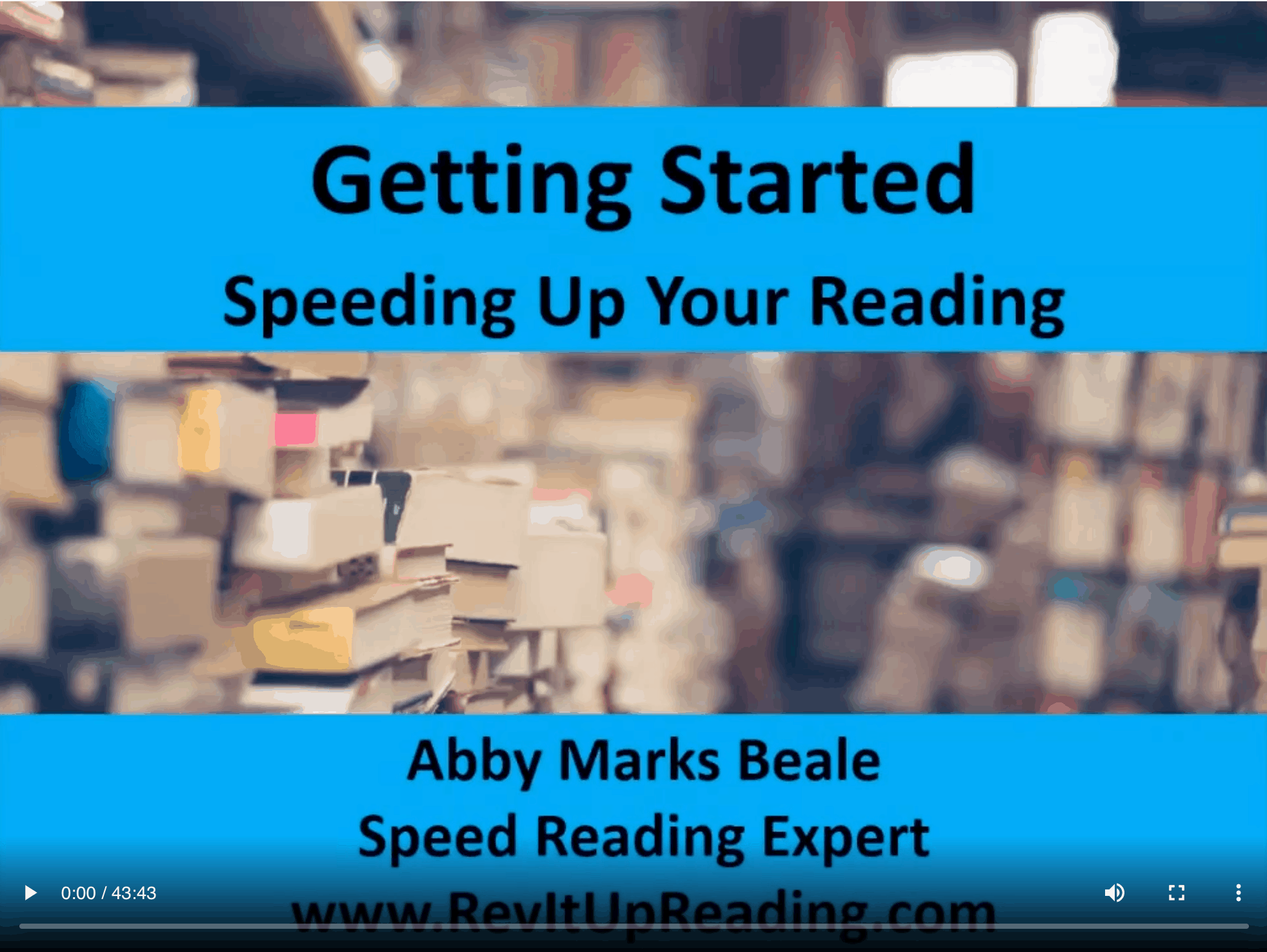 Topics covered in Getting Started Speeding Up Your Reading:
Why everyone needs to tune up their reading skills
What is "speed reading"?
Relationship of reading speed to concentration, comprehension and retention
What's your current reading speed and what does it mean
The reading habits of the wealthy
Discipline Your Eyes exercise demo and experience
Using hands or card to read with
Great tools for reading on-screen
Where to find more resources
Why Learn From Abby?
Abby believes smart reading skills are a set of active, mindful, and conscious strategies that allow the reader to get what they need quickly from any reading material in an efficient and effective manner. For the past 30 years, Abby has taught students and educators in high schools, colleges and universities, business professionals in Fortune 500 companies, associations, small businesses and government agencies, and anyone else who wanted to improve their reading abilities.